Establish a Microelectronics Technology Consortium to promote the development of the regional ecosystem and lead the innovation frontier
2022-11-21 17:02:34
The Hong Kong Government is determined to develop high-tech industries, aiming to make Hong Kong into an international innovation and technology centre. In recent years, it has earmarked billions of funds to support local re-industrialisation. Semiconductor technology is the core of the entire manufacturing industry. By taking the advantages of the current technological upgrading and rearrangement of the global industrial chain, METC is established at the right time to enable support units to deeply understand and maintain close ties with stakeholders on microelectronics solutions, knowledge transfer and collaboration opportunities, so as to lead and enhance the cross-industry platform for the development of microelectronics industry in Hong Kong from an international perspective.
The development of microelectronics ecosystem requires various stakeholders to maintain close ties and foster cooperation in order to accelerate the integration of Hong Kong into the national development. Led by ASTRI, METC is supported by the leading organisations from the industry and academia including Alpha Power Solutions Limited,Federation of Hong Kong Industries, AAC Technologies, ASMPT Hong Kong, Marvel Digital AI Limited, SPES Electronics Limited, the Hong Kong Polytechnic University, the Hong Kong University of Science and Technology, City University of Hong Kong, the Chinese University of Hong Kong, and the University of Hong Kong. METC aims to stimulate innovative R&D, promote technological cooperation amongst the industries, research institutes and academia, attract research institutes and enterprises from GBA, the Mainland and around the world to set up their branches in Hong Kong and expand the paths for local talents, so as to achieve a vibrant microelectronics ecosystem, and make continuous contributions to Hong Kong to make it become an international innovation and technology hub.
The strategies of METC to promote regional integrati and create strong competitive microelectronics innovation including:
• Consolidate resources to boost commercialisationonoperate with various research institutes in Hong Kong, GBA and overseas to fully integrate existing R&D resources (such as personnel, equipment) and achievements (
METC will make use of the pilot line to be established, and copatents), and centralise resources to develop technologies required for industrialisation, so as to accelerate the process of product marketization.
• Leverage strengths to scale up collaborative innovation
To achieve the goals of application in large enterprises, METC will use the commercialisation model and the concept of collaborative innovation, and effectively integrate various local and overseas resources to form an entire industry chain of "Material-Equipment-Epitaxy-Device-Chip-Package-Module-System" to jointly secure the market share of 3D small chip and the third-generation semiconductor sectors in emerging markets.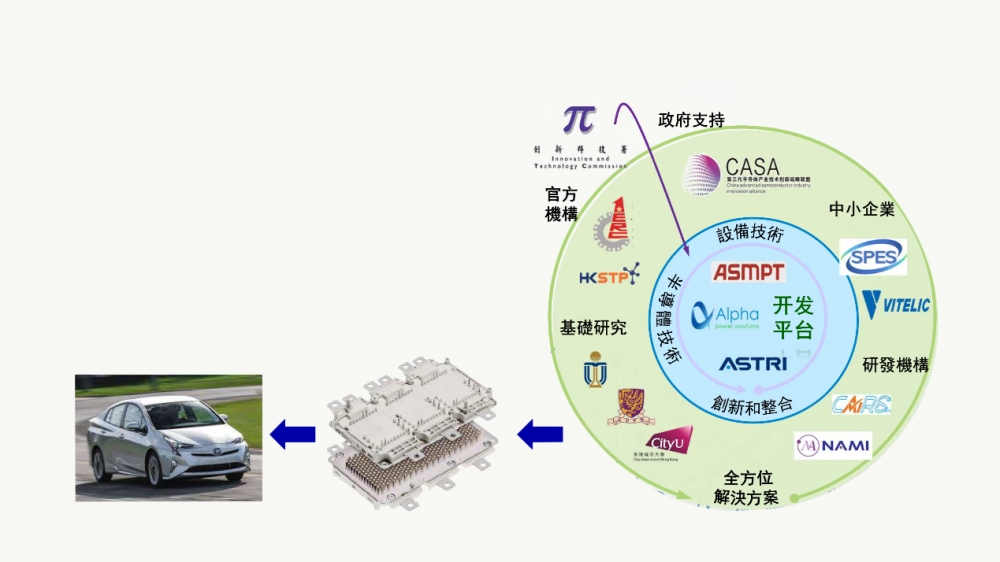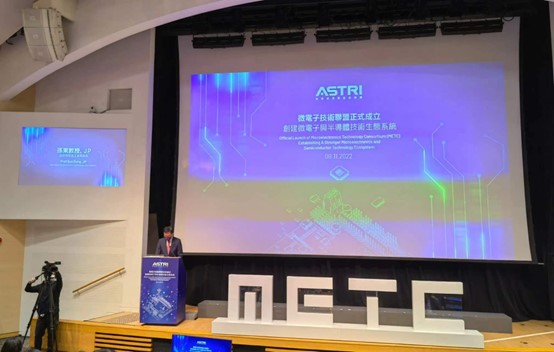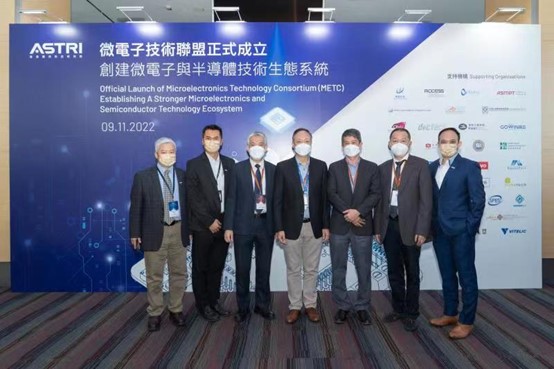 Center – APS CEO Tony Chau , right hand – Vitelic CEO Mr. TAM